History of Sortimo
On 17th July 1973 Herbert Dischinger founded the company Sortimo, the name derived from "Sortiment Mobil" he created small insert boxes of varying sizes that would fit into a metal case to carry small parts now known as the KM321 metal service case, these are still in use today.
Today Sortimo produce Van racking, floors and wall linings and accessories for almost all of the vans which are available today. The Service case was first integrated into a vehicle racking system in 1990 with drawers, shelves and bins, this was Sortimos first generation of van racking known as FE1.
The second generation known as FE2, started production in 1998, more accessories where starting to be added, such as the folding work bench with a vice attached to it.
In 2004 the third generation FE3 became available with its unique aluminium space frame construction saving on weight, which had a positive effect on payload and fuel consumption.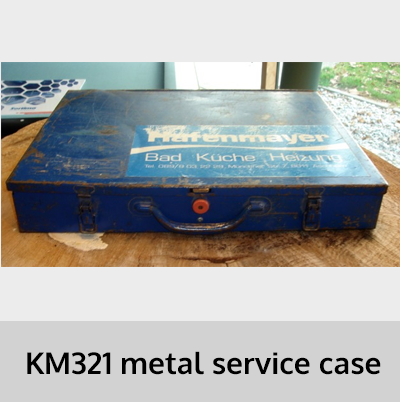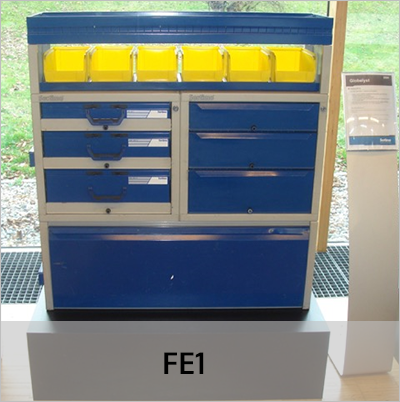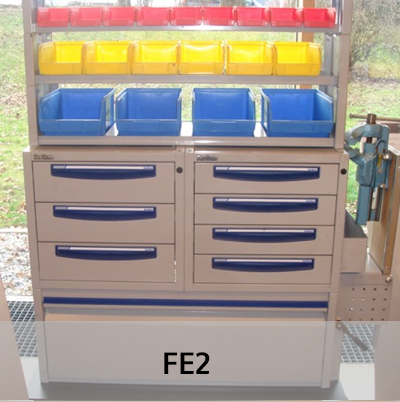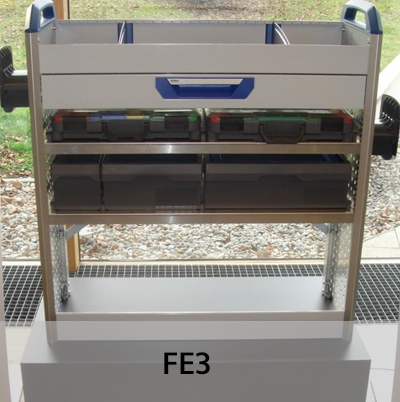 Improving further still in 2012 the production of "Globelyst M" saw a refinement of FE3, for example the drawer fronts where no longer made from steel, these are now a composite material to reduce weight even further.

The accessories had some updates too for example Sortimo S Boxes now have a window at the front so you can see the components inside.
Sortimos prosafe lashing system was also now available and integrated into the front aluminium uprights. This is also available in the traverse as shown.
And finally at the commercial vehicle show in 2015 Sortimo launched "Sortimo HD" a heavy duty solution for the more extreme use where shelf and drawer loading capacity is increased, and the extensive use of composite materials are used to give good rigidity and high loading capacity.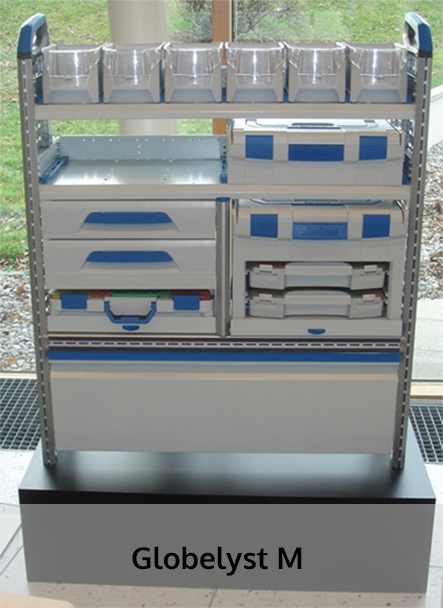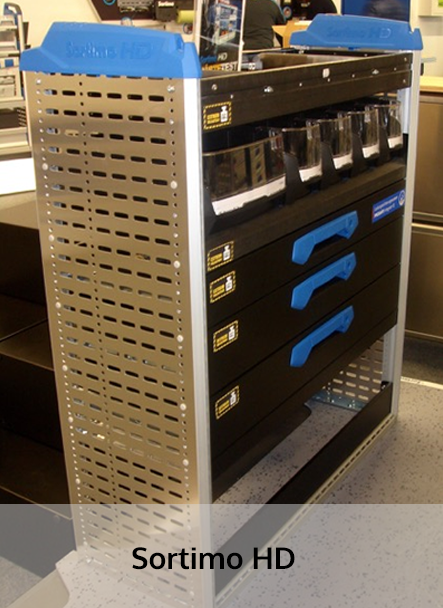 Sortimo over the last 40 years have proven time and time again why they are considered to be market leaders in van racking storage solutions.

They continue to set the benchmark in light weight construction that other manufacturers can only aspire too.