Socket Types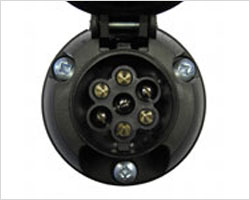 12N 7 pin socket
The 12N 7 pin socket is the most common socket in use today. This provides the necessary minimum requirements for road lighting on your caravan or trailer, however there is no reversing light facility on this socket.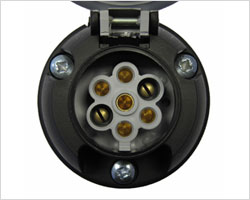 12S 7 pin socket
The 12S 7 pin socket is usually used on caravans to supply the reverse light feed and give auxiliary power to other systems such as fridges, internal lights and charging systems.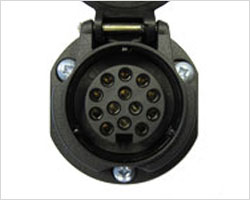 13 Pin socket
The 13 Pin socket started to appear on caravans in September 2008. This replaces the conventional twin 7 pin setup (12N & 12S) by distributing all road lighting, reverse light and all caravan auxiliary power supplies from one neat socket. Can be useful where space is at a premium. This socket also has a twist lock feature ensuring good consistent pin contact.